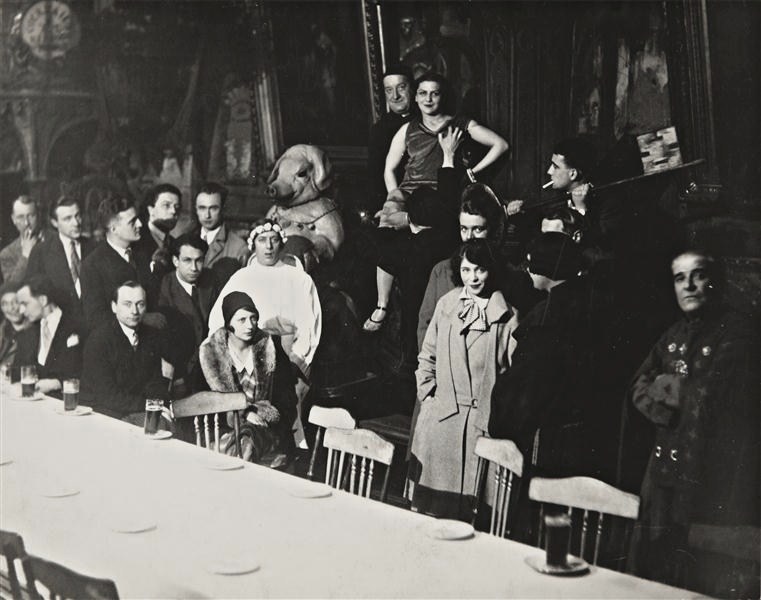 Cabaret du Ciel, 1927. Photo by Man Ray.

Standing: Hans Arp, Jean Caupenne, Georges Sadoul, André Breton, Pierre Unik, Yves Tanguy, Cora, André Thirion, René Crevel, Suzanne Musard, and Frédéric Mégret.

Seated: Elsa Triolet, Louis Aragon, Camille Goëmans, and Madame Goëmans

This photograph recently sold at auction for approximately $10,000.