beauty contestants, November 26, 1923
Ode to New Jersey by Kate Gabrielle happy 231 years of statehood New Jersey!!
The Whistle Stop Tour, summer of 1933 – the seven MidWest contestants – from left: Iowa, Missouri, Kentucky, Kansas, Arkansas, Idaho and Illinois – photo perhaps taken in July in […]
Lola Knutson, representing the Bagdad Theatre, smiling and posing with one hand on her hip as others look on in the background. She is wearing heels, a sash with the […]
Virgina Stonesifer, from left, Betty Ann Savers, Doris Rutkin, Margaret Dorney, Novene LaRue, and Myrtle Christine Valsted in the Miss Chicago contest, circa 1927. Miss Myrtle Christine Valsted, 17, took […]
candidates to the Miss Venus de France 1935 beauty contest parading on the catwalk in Paris, France on February 1, 1935
candidates for the title of Miss Great Lakes seen here on State Street, Chicago circa July 4, 1935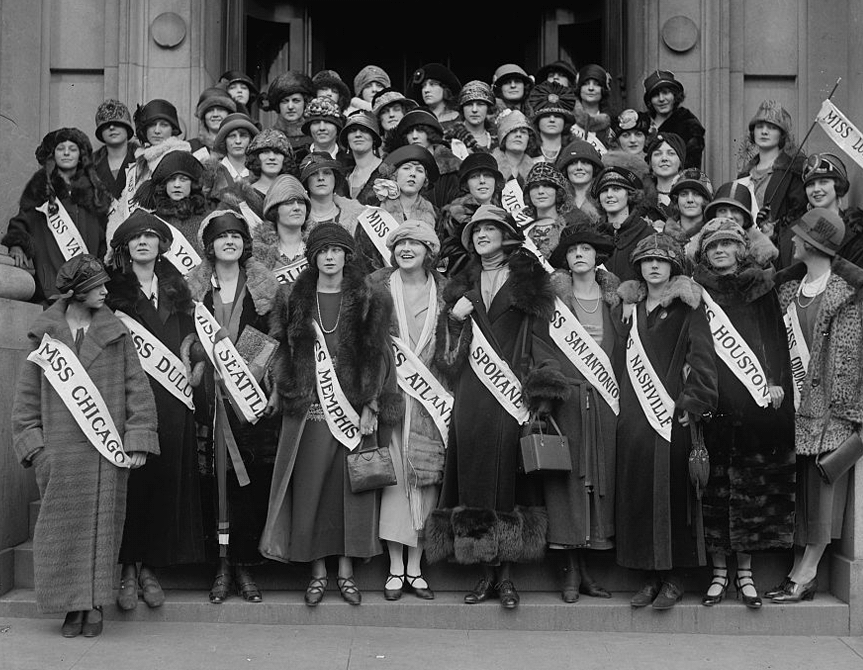 Beauty Contestants, November 26th, 1923
beauty contestants, Wanganui, New Zealand, 1926
photo taken in advance of the 1930 Rose Parade of Beauty contestants for the Rose Queen any questions?