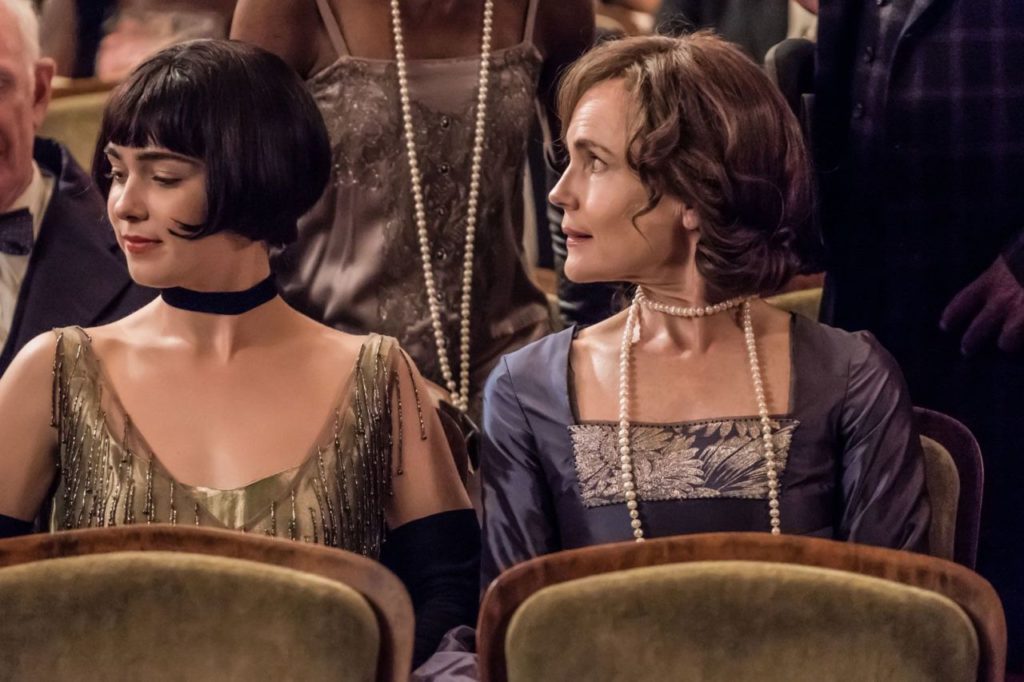 MARK YE CALENDARS AND BOB UP YER HAIRS!!!THE CHAPERONE AIRS ON PBS NOVEMBER 24th!
haleyluhoo – Here are some pics from when I got to play Louise Brooks in a movie. (included is a stunning pic of me clearing my sinuses with a menthol stick?) @chaperone_film is […]
haven't seen this, but already know it needs more Lulu and less Lulu chaperone!
CAN'T WAIT!!!!!!!!!!!!!!
Elizabeth McGovern is up to the task to being Louise Brooks' Chaperone
Shirley MacLaine as Martha Levinson on Downton Abbey, with Michelle Dockery & Elizabeth McGovern