Mary Carlisle by George Hurrell
reclined Mary Carlisle
Mary Carlisle is too hot to be cold MGM, 1932
Mary Carlisle by Harvey White, for MGM, circa 1935 best in peace Mary!!
WAMPAS Baby Stars 1932 – (left to right) Eleanor Holm, Gloria Stuart, Lilian Bond, Toshia Mori, Ginger Rogers and Mary Carlisle
WAMPAS Baby Stars Feted at Christmas Party – Santa Claus, shrunken to a height of 43 inches, presented celebrities and writers at a gala Christmas Party held in the Biltmore […]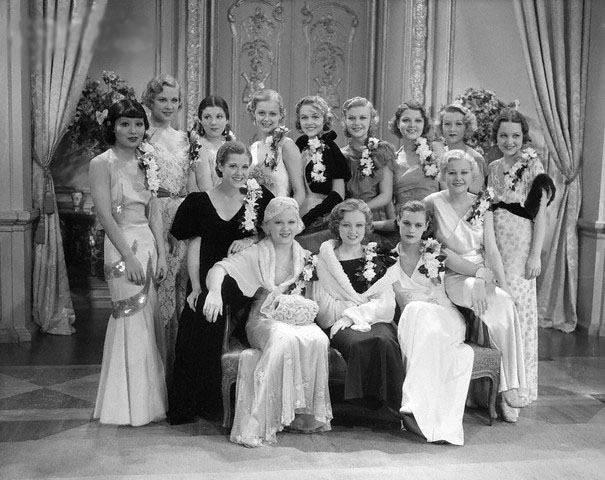 thirteen of the fifteen budding moving pictures stars pictured in their first get-together since their selection as WAMPAS Baby Stars by Hollywood publicity agents. This year the publicity men selected […]
Mary Carlisle is teed off ps – MARY CARLISLE IS STILL ALIVE AT AGE 103!!!
three cheers with June Knight, Mary Carlisle, Dorothy Burgess and in 1933's Ladies Must Love
Adolph Zukor – ladies man top row (from left) – Gwenllian Gill, Barbara Fritchie, Dorothy Dell, Evelyn Venable, Elizabeth Young, Ann Sheridan, Grace Bradley  bottom row – Toby Wing, Charlotte […]