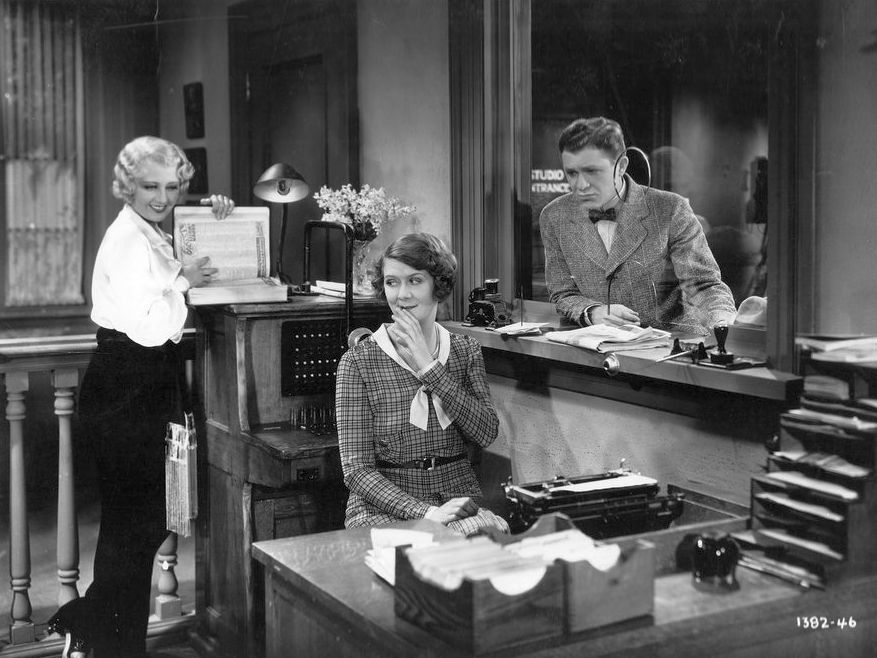 Joan Blondell, Ruth Donnelly and Stuart Erwin make things happen in 1932's Make Me a Star
get back to work!
HEY LADIES!!!
Honolulu businessmen and their secretary, 1920s
yesterdaysprint: General Motors office, Sweden, 1928
Katherine Hitchcock, Mrs GG Rieniger, Katherine Bourne, & Janet Milford, August 28, 1924
Bette Davis, gorgeous at any age photos by Loomis Dean, 1947
White Castle office employees. Located at the home office in Wichita, Kansas. Photograph was taken in the 1920s. Pictured clockwise from top left is Opal Horne, Lois Dahmer, Esther Unsell, […]
they are, from September 9, 1929 marjoree: "Aeronautic girls," I wrote. Whoa. I believe these ladies might have been secretaries at an aeronautics firm.
Freight Receipts, General Office Building, Norwalk & Western Railway, Roanoke, Virginia, 1920s. Photograph shows four employees working with Comptometer calculating machines. There is an Automatic Pencil Sharpener Co. pencil sharpener, […]