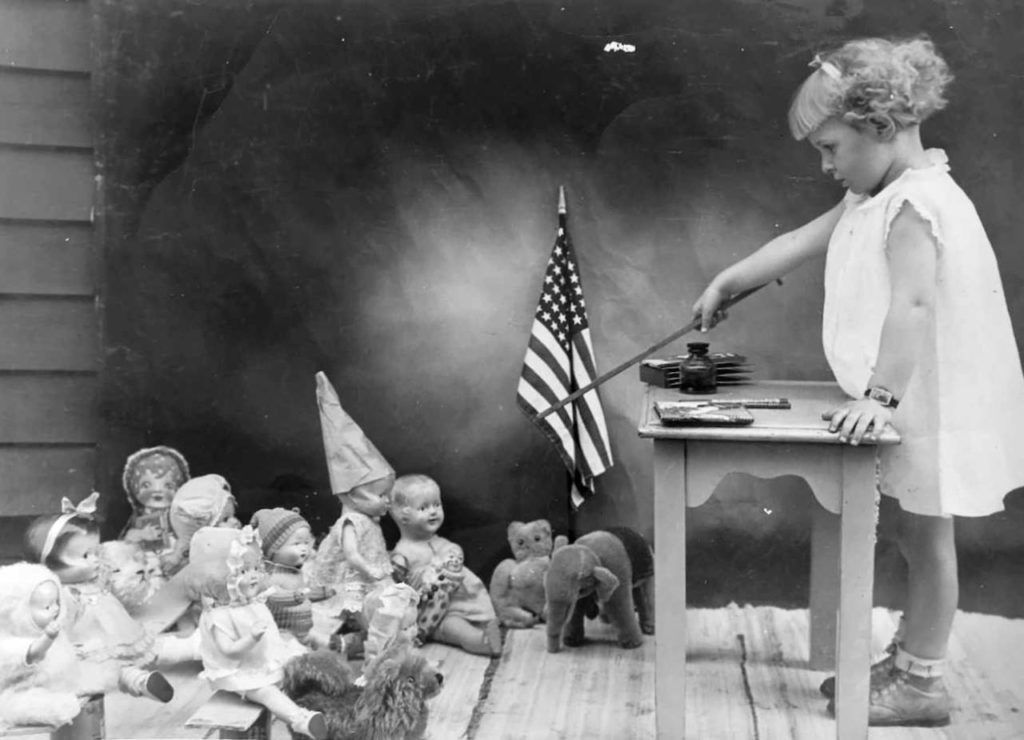 see me after school
B & O Railroad, West Union High School Senior Class, May 1927 Glenn Powell, Christie Pitts, teacher Don Smith, Florencetta Michels, teacher High McGovern, Helen Wallace, teacher James Garrity, Maru […]
Bethel Welsh Church Sunday School class photo  (nice location choice):
a group of Jewish and Hungarian children pose with their teacher on a seesaw in the playground of a pre-school in Budapest, Hungary, 1938
Section School #5, Rawdon, Ontario, Canada, 1927
country school kids of 1923 had the best bobs!
Agnes Hoan takes a lunch break with her nursery school children, circa 1939
happy students = happy school
ribbons and bows
Cato Public School children, Pike County, Indiana, November 1928  First grader John Grester Toler is seated in the front row on the far right. The school was a one-room schoolhouse.