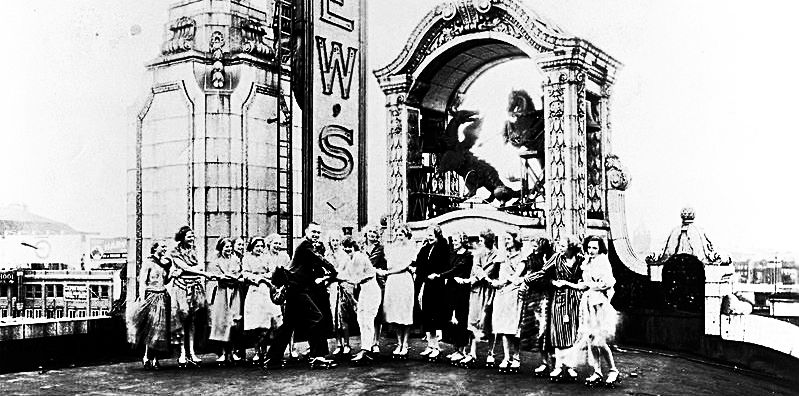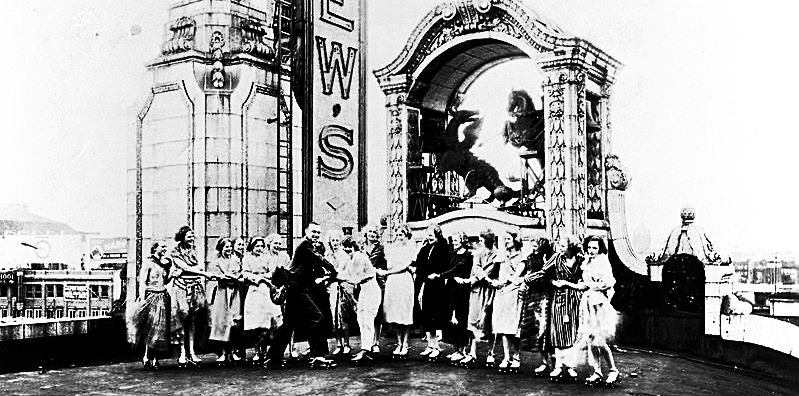 a top the Loew's Jersey in Jersey City, New Jersey. that's a lot of Jerseys!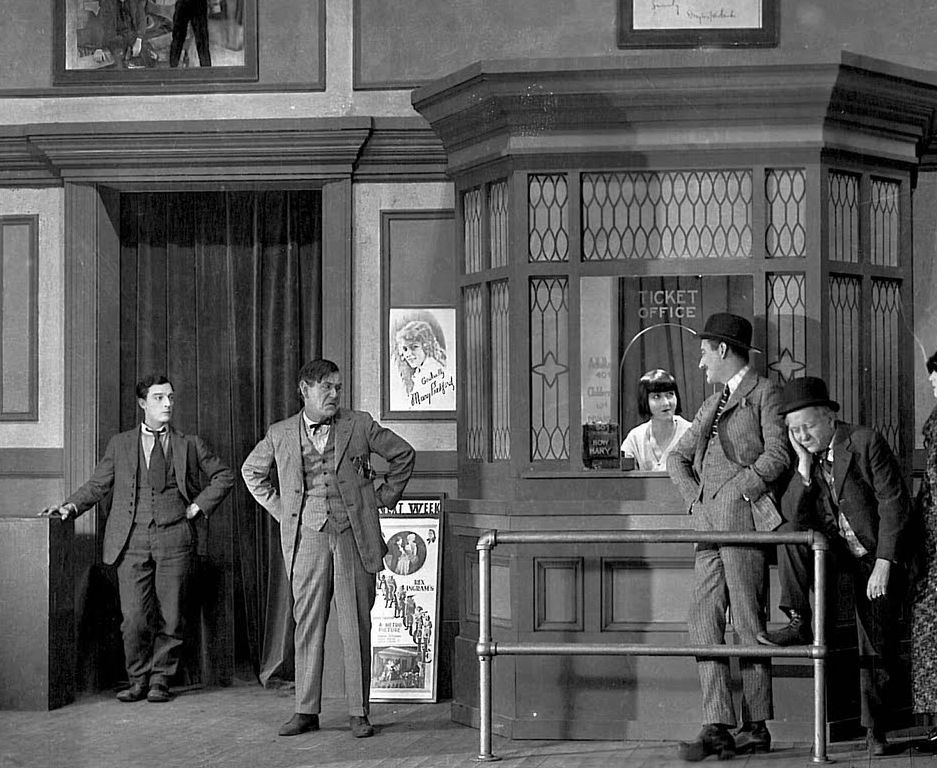 the lines are long in 1924′s Sherlock Jr
first-nighters posing for the camera outside the Warners' Theater before the premiere of 1926′s Don Juan
nothing can divert Louise Brooks' eyes from the big screen. Not even Jean Bradin in 1930′s Prix de Beauté
Radio City Music Hall opened on this day, December 27, 1932
The Capitol Theatre in Montreal hey, I'm in Montreal right now! 
a 'front-of-house' display for 42nd Street, at the Scollay Square Theatre in Boston, Massachusetts, 1933
Robert Montgomery and Anita Page are Free and Easy photo by Clarence Sinclair Bull
Christine Francis & Buster Keaton break box office records in 1924's Sherlock Jr
David Robinson creates a box office draw on the February 13, 1926 cover of Judge