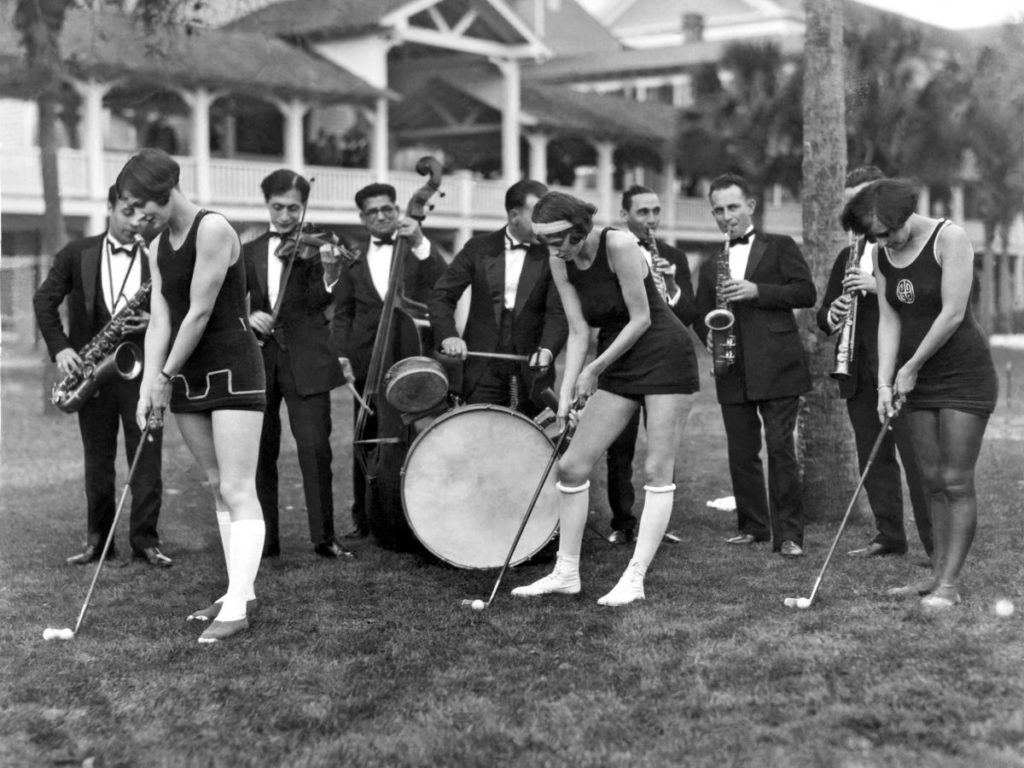 golf instructors teach golf using jazz in Ormond Beach, Florida, circa 1926
clubs, swords and racquetswho's game?
golf school held at the Glenhurst Club in Redford, Michigan, 1937
British bathing beauties on a golf outing, 1940s
Phyllis Fraser with too may club choices to make
Virginia Van Wie and her dog Roxy, 1931
born in Illinois, Virginia Van Wie went on to become a great female champion during the 1930s, capturing three consecutive U.S. Women's Amateur titles from 1932-34. Van Wie lost two […]
Ruby Keeler's golf game casts a big shadow photo by Scotty Welbourne
luxury golf carts
Douglas Fairbanks & Mary Pickford go clubbing!